Open call for submitting artistic and cultural projects within the scope of Funchal application for the title of European Capital of Culture in 2027. Both applications by collective entities and individual artists, with a minimum of two years continued activity are allowed. All artistic areas and research projects related to local and / or European History and Culture, including Material and Intangible Heritage are welcome, as well as editorial projects, art works dissemination and artistic residencies.
Deadline:  May, 31st 2021  Closed

Biography
Ana da Silva was born in Madeira Island and in the 70s she moved to London, where she became the founder and composer of the mythical and pioneer female punk band The Raincoats, that influenced several generations of artists, such as Kurt Cobain, Carrie Brownstein, Bikini Kill and John Lydon from Sex Pistols. The Raincoats set a crucial precedent for feminist activism within the DIY punk context, expressed by Ana's lyrical poetic style and her innovative use of noise guitar. More recently – after the band's meeting for live performances in London, New York and Paris, by the occasion of the 40th anniversary celebration of The Raincoats' first album – Ana da Silva has been poring over experimental electronic music, having released in 2018 a collaborative album with Japanese music artist Phew.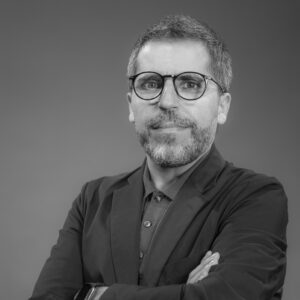 Biography
Carlos Sena Caires (Funchal – PT, 1971) is Associate Professor in Design and Dean of the Faculty of Arts and Humanities of the University of Saint Joseph in Macao (China). Professor Caires received his bachelor degree in Design from the University of Madeira in Portugal (1994), his Master's degree in Digital Arts from the Catholic University of Portugal (2001) and his doctorate in Aesthetics, Sciences and Technology of the Arts from the University of Paris 8 in France (2010). Teaching at the Catholic University of Portugal since 1999, he became an Assistant Professor of the School of Arts in 2009, Coordinator of both Master of Sound and Image and the Post-graduate degree in Digital Design in 2011. He was chief-editor at the CITARJournal (Journal of Science and Technology of the Arts) from 2010 to 2013. As a senior researcher, he was also the Digital Creativity Research Group coordinator at the CITAR research centre from 2010 to 2016. His core academic research is grounded in Digital Design, Interactive Arts and New Media Design. As a digital artist, he produced and created numerous artistic projects, presented and performed worldwide, including Portugal, Spain, France, Brazil, Canada and China. His creative art projects are focused on interactive-video installations, interactive cinema, and digital art installations.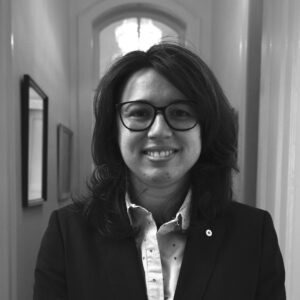 Biography
Catarina Faria has a degree in Psychology, with a master's degree in Educational Psychology at the University of Madeira. Certified trainer, manager and cultural programmer. Programmer of the Municipal Theater Baltazar Dias and coordinator of cultural projects for the Funchal City Council, since 2017. She is part of a Consulting Board for the Conservatory – Professional Art School of Madeira and the Culture Council for the University of Madeira. She is a member of Plateia – Professional Performing Arts Association.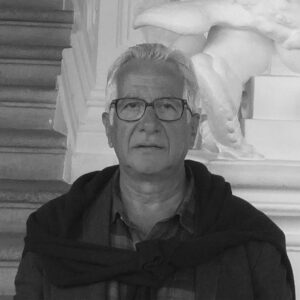 Biography
Fernando Heitor is an actor, director, playwright and screenwriter. Graduated from by the School of Theater and Cinema – 1971/1974. In the theater he was directed by Carlos Avilez, João Mota, Ricardo Pais, Angel Facio, Osório Mateus, Luís Miguel Cintra, Jorge Silva Melo and Filipe La Féria. He was an actor in films by José Álvaro Morais, Raúl Ruiz, Fonseca e Costa, Fernando Lopes, Paulo Rocha, Nino Bizanni, Margarida Gil, João César Monteiro and Fátima Ribeiro. He directed plays by José Daniel Rodrigues da Costa, Margueritte Duras, Noel Coward, Tennesse Williams, Jean Genet, Vasco Pratolini, B. Brecht, Karl Valentim, Angelo Beolco, António Botto, Kevin Elyot, Oscar Wilde and Arthur Schnitzler, among others. He writes fiction and entertainment TV series scripts since 1980. 
Biography
Luís Filipe Sarmento was born in Lisbon, on October 12, 1956. He studied Philosophy at Lisbon University. Journalist, Writer, Translator and TV Director. Some of his books and texts are translated into English, Spanish, French, Italian, Greek, Arabic, Mandarin, Japanese, Romanian, Macedonian, Croatian, Turkish and Russian. He produced and performed the first video-book experience made in Portugal in the pioneer cultural TV program "Acontece" made to RTP (Portuguese Radio and Television). He is the International Coordinator of the Organization Mondial de Poétes (1994-1995), member of the International Comity of the World Congress of Poets and President of the Ibero-American Writers Association (1999-2000). Furthermore, he is also the Coordinator for Portugal of the World Poetry Movement and has taken part in more than 100 literary festivals, congresses and international book fairs.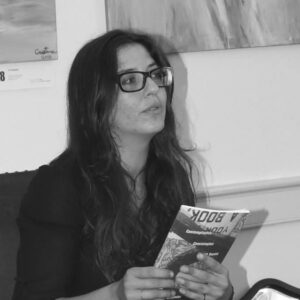 Biography
Maria Fernandes (Funchal 1983) provides press consultancy and communication contents in the cultural area, as well as management and production of cultural projects. She is a mentor and producer of the project "Brincos de Ponta – Plan to Revitalize the Practices of the Intangible Cultural Heritage of Ponta Delgada" and in 2016 she founded the Cultural Association ACANGA – A Cultura a Norte Ganha Alento. In 2015, she founded the online journal A.Poética, which published and disseminated until 2018 several new authors in Portuguese contemporary poetry. She maintains the poetry blog "Ventos Obtusos" and collaborates in the digital edition of the arts & culture magazine Umbigoº. She has been publishing her works in several poetic anthologies and as well as taking part in several literary meetings and international poetry festivals. In 2014, she published the author's edition "Contemplações, Constatações e 30 Ventos", in 2019 she organized and published the works "Mostrengo – Antologia Poética" (Ed. Jóias de Cultura) and "PROCESSO continuous: poemas mecânicos" (Poética Edições). Since 2019, she curates the poetry program for Funchal Book Fair, and she is the World Poetry Movement delegate for Madeira island.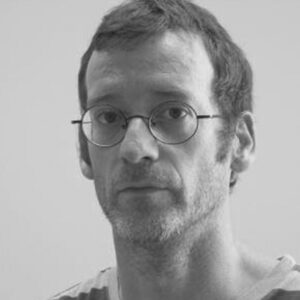 Biography
Since 2006, Miguel Wandschneider (Lisbon, 1969) has been curating the exhibitions program of Culturgest in Lisbon and Porto, as well as many solo presentations and a few group exhibitions. Some artists with whom he has worked closely together to conceive and organize solo exhibitions at Culturgest are: Francisco Tropa, Bruno Pacheco, Walid Raad/The Atlas Group, Jean-Luc Moulène, Willem Oorebeek, Alexandre Estrela, Michael E. Smith, Jef Geys, Ana Jotta, Helen Mirra, Florian Hecker, Lourdes Castro, and many others. His curatorial work at Culturgest led to him being nomination in 2012 for the Walter Hopps Award for Curatorial Achievement given by the Menil Foundation in Houston. In 2013 and 2014, he was a member of the Artistic Advisory Board of the Generali Foundation. He is a member of the Guy de Cointet Society.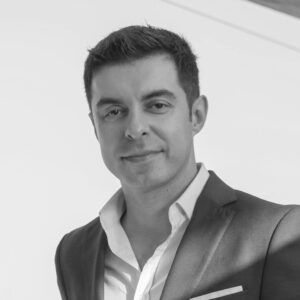 Biography
Nuno Barcelos has a degree in Political Science and International Relations from Lisbon Nova University as well as a postgraduate degree in Marketing and an advanced course in Event Management, with extensive experience in the cultural area. He is Public Relations and also Marketing Coordinator in the hotel sector and has been curating, producing and communicating cultural reference projects in the regional and national cultural scene. He is the artistic director of the L Concerts and has been co-producing festivals such as MadeiraDig, Madeira Micro International Film Festival and Estalagem da Ponta do Sol Residency for Contemporary Music and Electronics. Likewise, he has been also conducting several artistic residencies, with artists such as Nástio Mosquito, Thurston Moore, among others, in partnership with the renowned Lisbon gallery ZDB.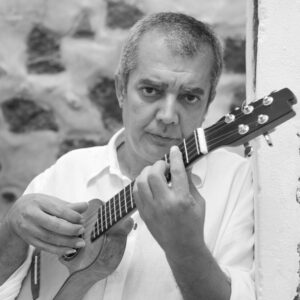 Biography
Toñin Corujo is a Canarian musician, born in 1960 in Arrecife de Lanzarote and is one of the most renowned composers and interpreters of the timple, a typical chordophone from the Canary Islands. His work is conceived as a musical tribute to his islands and his people, through a successful fusion of avant-garde music, jazz and elements of Canarian musical identity, bringing traditional music in a close dialogue with modernity and avant-garde creativity. He has performed in several international festivals and played in the most important jazz clubs in Europe with his Toñin Corujo Quartet. 
Biography
Vítor Sousa has a Psychology and Communication degrees from the Universities of Algarve and Madeira. He was a journalist for Notícias da Madeira and for magazine Essential Madeira Islands. He wrote for the JM, Diário de Notícias and Sábado magazine's online platform. He was an editor at Nova Delphi, the label that produced the Madeira Literary Festival, in which he was a curator. From 2017 to 2020 he lived in Bucharest, Romania. Some of his poems and short stories were published in several collections and Portuguese literary magazines. Some of his poetry has been translated into Romanian and published in literary magazines. He was invited to read his poems in the radio show "A vida breve", by Antena 2. One of his poems was staged in the TV program "Literatura Aqui", by RTP 1, performed by Filipa Leal. Recently, he was included in the anthology "The condition of islet", a Catholic University edition.